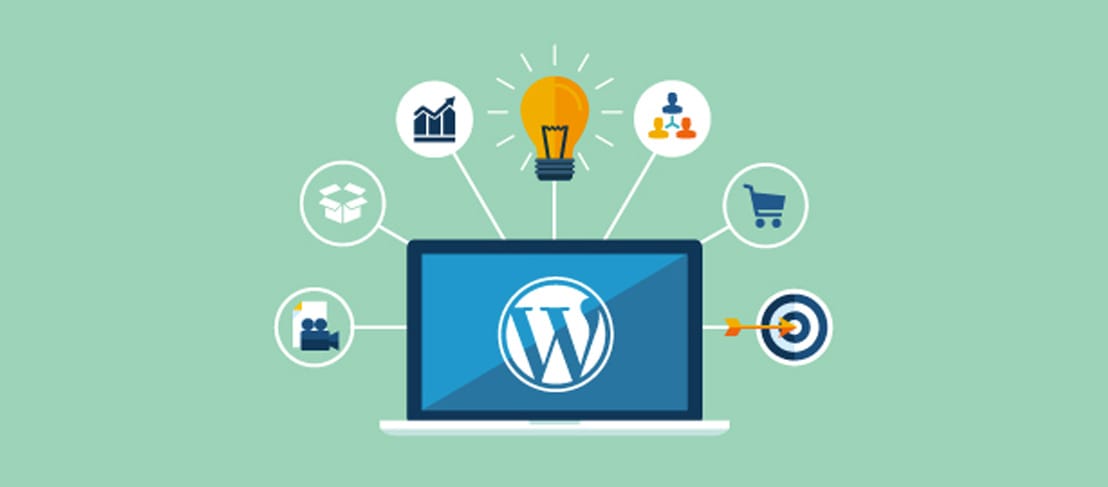 The people we are into the digital environment we know very goos about a CMS or Content Management System is. But this post is not for we, the professionals, is for that customers whom need a website and they don't know much about the advantages that WordPress can offer them.
reasons for Choosing WordPress
It is easy to use
WordPress is basically a Content Manager System or CMS. But, What is a CMS? In a simple way we can say that is an easy way for managing your website by your own, without the work of professionals.  The most complicated part of the development could be the instalation os the website and the general configuration, but once this is done, you can introduce your new pages or post as easy as when you write an email or a Word document.
The internal management has an intuitive interface that will cost you half an hour to learn. also, you will be able to work with videos, images and text.
A blog in 5 minutes
Sure you recently hear about the big importance of having a blog in your website. If you do it well, you will engage new customers and position in the searchers so you wil appear in the first Google searches.
Highly customizable
The is a WordPress template Theme for every necessity. This Themes are templates that show the content the way you want. There are themes of all kind: magazines, online stores, blogs, photographic… There are also a lot of free themes, although is highly recommended to invest a little bit of money in this part because paid themes offer you great advantages. The most popular website to find this themes is Themeforest.
The best thing about this system is that the content and the design go separately, waht means, that if you want to change your web design no won't have to upload all the content agains, you just have to change the Theme from your WordPress website.
The useful plugins
The plugins are little programes that work inside your website and they amplify your WordPress functionality in an awesome way.  As the Themes, there is a plugin for every specific necessity. Some of this new functions are: galleries, ecommerce, online shops, forums, maps, social media, forms… and a long etcetera.
Mobile friendly 😉
It si very important that your website can be used in mobile devices. If this is not possible a los of your users that visit your web from a mobile device (probably 40% – 70%) will abandon it before they see anything.
Most os WordPress themes have been thought so the same content can be display in every device so the user has a good experience when they surf in your website using any device they want.
WordPress and Google are good friends
There are a lot of plugin that you can use to improve your SEO or position in searchers. Some of them are WordPress SEO by Yoast or Google XML Sitemaps. And if your website has a blog you will see that your position in google will be better and better and you will be in the first positions in a little time. This is important because if you are not in this first positions the possibilities that someone goes into your website decrease, and so do the possibilities of having new clients by this way.
You will save time
You won't have to call a professional every time you want to change a word. You will be able to do it personally, what means les time and less money investment.
Other advantage of using WordPress is that you will be able to program  this post so if you go on vacation but you don't want to loose your diarly post you can program this post and publish it when you want to.
A website that grows with you
By this system of themes and plugins you can addapt your webs without changing it at all. Imagine you start with a basic web and after two years you want to but a store in there. In an easy way WordPress will allow you to include a plugin and add this shop without changing anything more.
Definitely…
WordPress is probably the best online tool and the most powerfull to grow up your business.